An amputee who can only walk 20 minutes straight has scaled the three highest peaks in England, a feat that took him 27 hours.
Ben Lovell, 42, had never climbed a mountain, and in 2017 had to have his right leg amputated due to a blood clot.
These days, the strain on your leg means you can walk 20 minutes, covering about a mile, before you have to remove your prosthesis and rest before going back up.
But the former highway worker climbed Helvellyn from the Lake District in seven hours, Scafell in nine hours and Scafell Pike after another 11 hours of hiking.
The father of two raised thousands of pounds to pay for children with prosthetics to join his fitness camp and holiday retreat in Tenerife called AmpCamp.
The Yorkshireman said: "It's never about how long it takes me; it's just about doing it.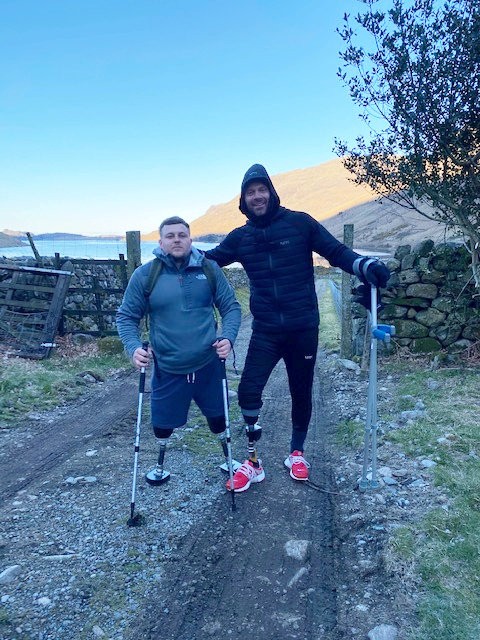 "Helvellyn was really tough and pretty scary because we lost track and ended up going up the side of the peak.
About walking on swampy ground, he explained: "It puts so much stress on the other joints and the other leg, and using crutches, which I have to do, is very hard on my back and shoulders."
After Ben's amputation four years ago, he suffered from anxiety and depression, but now he goes to the gym five or six times a week.
In recent years, he completed a 13-mile sponsored hike around a reservoir on crutches and a 15,000-foot parachute jump.
The reason you founded AmpCamp? "With these parties, we just want to give people a place to go where they can feel safe and confident, and where they can relax without stigma, and if you need to get some rest, everyone understands."