There is no end to wedding jewelry especially if you belong to an Indian family. There is an ornament for every important part of your body that you can don during your wedding. There are a plethora of wedding jewelry that you can wear on your wedding, since there are a lot of wedding jewelry options available, it becomes hugely hard to decide what jewelry needs to be worn during your wedding and whatnot. The necklace is considered to be one of the most important wedding ornaments that you can't afford to ignore. However, there are different types of wedding necklaces available in the market, so it becomes hugely hard to decide which necklace to wear on the occasion of your wedding.
So we have made a list of a few best wedding necklaces that the bride soon to be needs to check out before the wedding.
A gold matte necklace: If you want to try something new with your bridal look, then instead of wearing the regular Gold Necklace during your wedding, you can opt for this Gold Matte Necklace makes you look vibrant & contemporary.
Rani Haar: As the name of this Necklace suggests that this piece of jewelry will bestow you royal look on your wedding day. Donning this as a bridal necklace will make you look like a queen on your wedding day. Rani Haar is a special necklace that is being crafted using heavily Kundan and several glittering gemstones. At some places in India, Rani Haar displays the Meenakari art on it as well.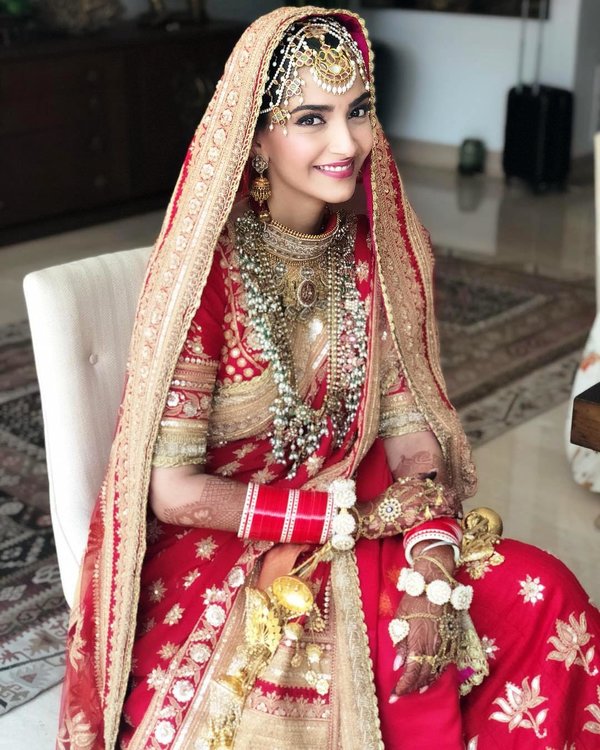 Satlada: This necklace is a part of Indian History and it is believed to be the specialty of Nizams of Hyderabad. It is a beautiful piece of jewelry with seven layers of high-quality gems and pearls. It is considered to be immensely auspicious as it represents the number seven and covers the entire front from neck to navel. It adds up to your entire appearance.
Choker: This is also an ideal necklace that you can don at your wedding. This necklace has measurement of 14'' to 16'' in length, closely fitting neckpiece around the throat. It can have one layer or multiple layers of gems & beads tied to a Kundan or gold plate. This necklace looks good with all types of wedding attires Indian or western's. It compliments best to all types of wedding & reception dresses. So you can either wear this as a necklace on your wedding, reception or engagement.
A Pendant Necklace: If you are planning to not carry heavy jewelry with heavy bridal lehenga or dress then we'd suggest you to don simple and lightweight gold pendant that looks elegant and when you walk down the aisle every eye will be glued to you.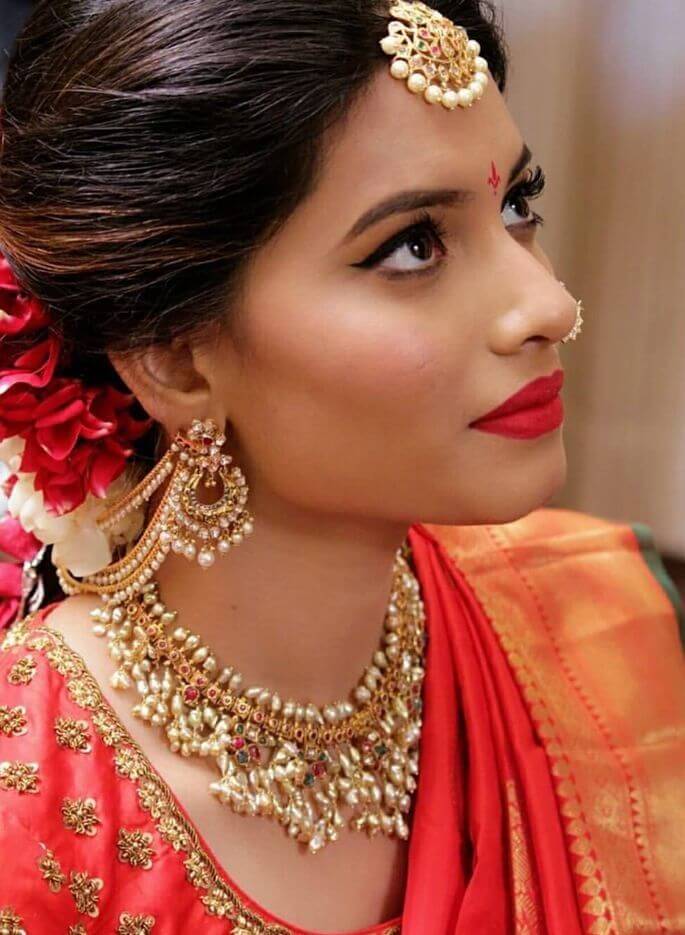 Minimal Gold Necklace: Nowadays brides are opting for a minimal necklace or other jewelry and it makes sense as it becomes extremely difficult to wear a heavy necklace or other jewelry except a wedding. But you can wear minimal gold pieces anytime. Therefore, you can choose a minimal gold necklace as your wedding necklace and you don't need to be worried about whether it looks good with your saree or lehenga. This piece of jewelry looks good with every dress.
Pairing two Gold Necklaces: If you are an old school bride then this type of necklace will look stunning and you'd slay your wedding look like a boss with two gold necklaces.
Rajputana Necklace: If you want to look regal in your wedding then there won't be any better option then traditional Rajputana wedding necklace is the best bet for you.
Heavy Pendant Necklace: If you are confident that you can easily pull off a heavy necklace then we'd suggest you go for a heavy pendant necklace as they look absolute perfection. It'd look best if you can pair it with earrings, rings, and payal.
South Indian Gold Necklace: This necklace will look as Traditional and contemporary and bestow you a complete ethnic look. It has a lot of layers and gives you a perfect bridal avatar.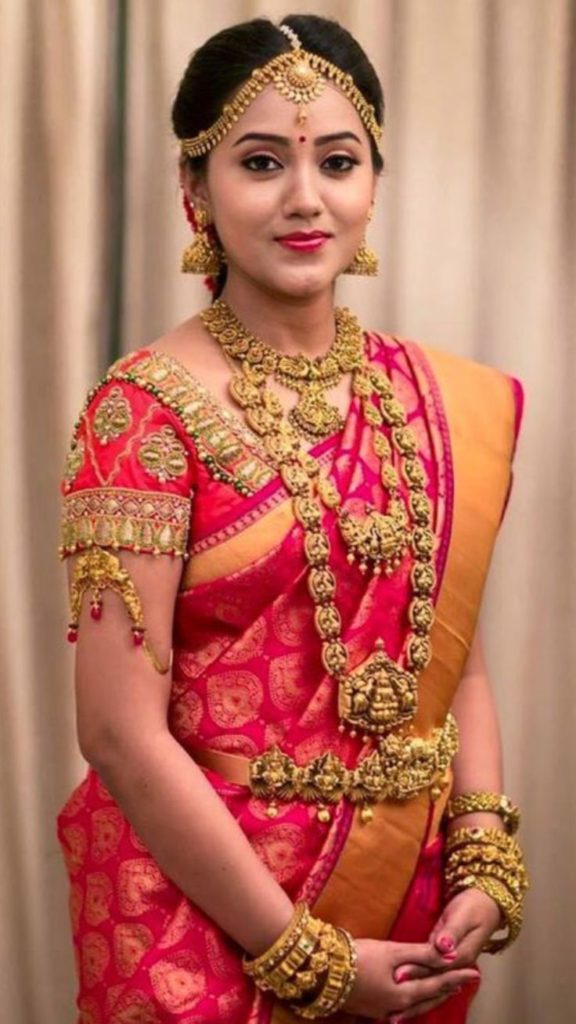 So these are the top bridal necklace that you can wear on that important day. You can shortlist all these necklace to buy the one that suits you the most.