Gemstones are considered to be an auspicious & stunning looking gemstone. Gemstones are linked with the benevolent planets that can bring luck & prosperity for you. And it is being said that wearing stones can bring luck & prosperity for you. Since gemstones are beautiful lo so women nowadays preferring to wear gemstones jewelry. The popularity of gemstone has been soaring & it is being widely worn by women especially soon to be brides as wedding or engagement rings.
So today, we are going to talk about some beautiful gemstones that soon bride to be can wear as engagement or wedding rings in their marriages.
Emerald Gemstone Engagement Ring: Emerald is a beautiful looking gemstone that is associated with auspicious planet Mercury. Wearing this gemstone as an engagement ring or wedding ring can bring good luck and prosperity for you. Moreover, emerald is a dazzling gemstone that looks strikingly beautiful when worn in your finger as an engagement ring. This ring paired with diamond circles looks chic and contemporary. So if you are looking to dodge the traditional bridal or engagement rings on your wedding then you can wear an emerald engagement ring or emerald wedding ring.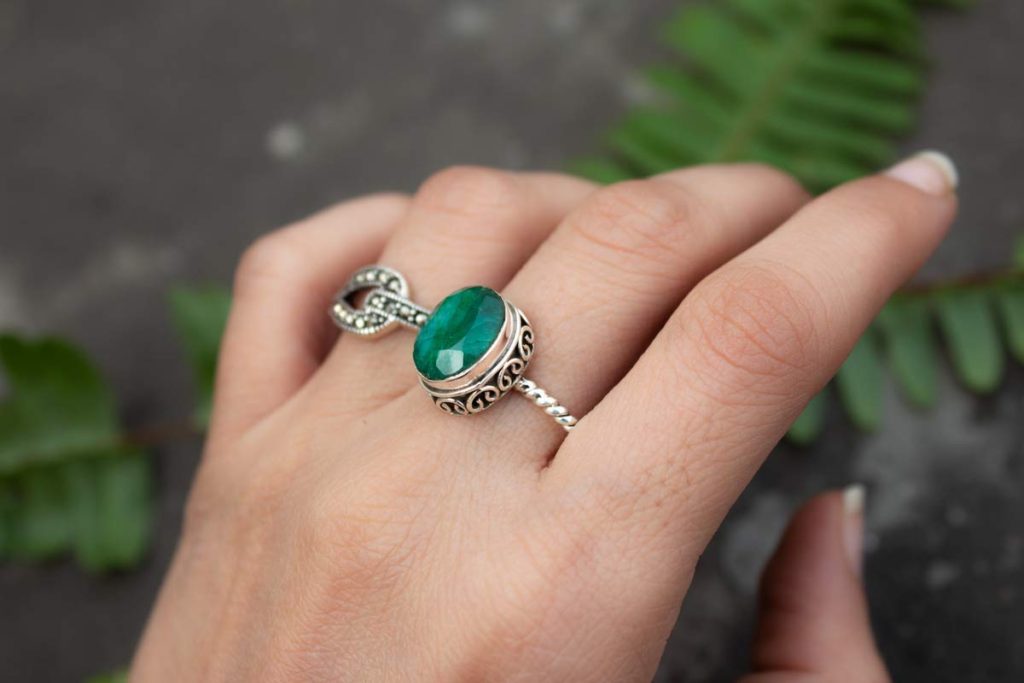 Ruby Gemstone Engagement Rings: This dazzling red color Ruby gemstone will look immensely beautiful as an engagement ring. Moreover, the ruby gemstone is associated with Powerful Planet Sun that can bring prosperity & luck for you. So you can proudly carry Ruby gemstone engagement ring because this gemstone paired with Gold or Diamond can accentuate your entire look.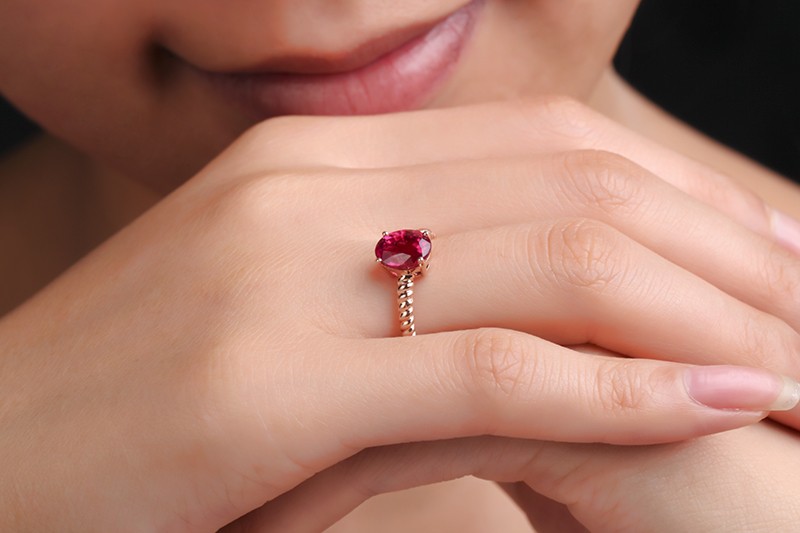 Yellow Gemstone Engagement Ring: The Yellow color gemstone is immensely enticing & associated with the powerful planet Jupiter & considered to be the birthstone of November. So you can wear this yellow looking gemstone as an engagement ring on your wedding to look regal. This gemstone will look best with Diamond or Gold. So you can surely wear a yellow sapphire gemstone engagement ring on your D- Day.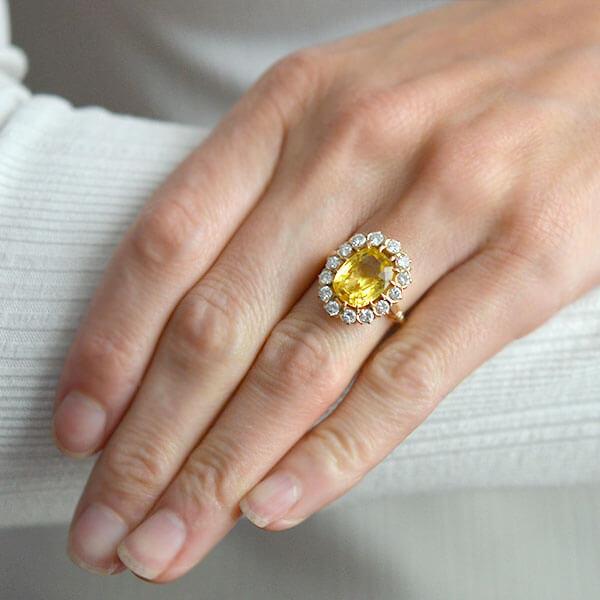 Oval Topaz Engagement Ring: You can wear the Oval Topaz engagement ring on your special day and if you are worried about how it looks so rest assured that this beautiful ring will look best as an engagement ring. This gemstone is a perfect blend of style & elegance. Thus, if you are looking to wear a minimalistic yet stylist ring as an engagement ring then buy it.
Blue Sapphire Gemstone Engagement Ring: Blue is stylish and royal looking color and wearing blue sapphire as engagement ring will definitely grab all attention toward you. This gemstone is associated with planet Saturn that can bring wealth and prosperity for you. It is also considered to be the birthstone of September so if you are looking for an elegant & splendid engagement ring then go for a blue sapphire engagement ring. It won't disappoint you.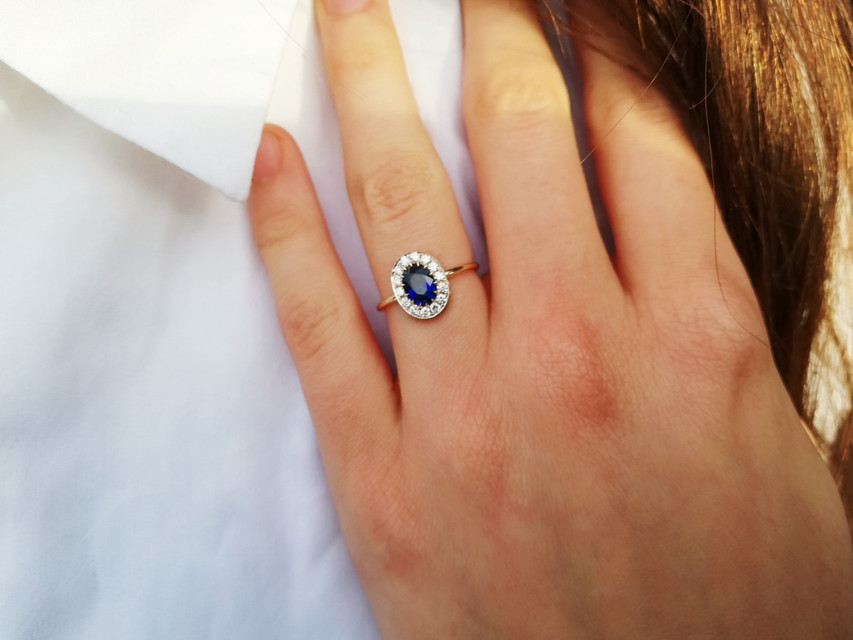 So these are a few of the beautiful looking gemstones that you can wear as an engagement ring or wedding ring if you are done with the traditional diamond and gold rings then it would be a great alternative of a diamond.